The Democrats have been trying to get rid of Trump since the moment he was declared President.  He is not a politician and it often showed.  He was congenitally unable to resist "punching back" when attacked or finding nuanced answers to provocative questions.  Worse, he often acted like an arrogant asshole.
He had threatened to "drain the swamp" and many politicians, including Republicans, were not much interested in that because all the entrenched politicians were sucking at the teat of the money cow that marches through Washington.  AKA, the Swamp.
The Democrats and Hillary concocted the Russian hoax to tarnish Trump and to divert attention away from the actual Russian collusion of the Democrats and Hillary's play for pay scheme run through the Clinton Foundation. Diverting attention away from Hillary's emails was a bonus.  That investigation went on for over three years at a cost of some $35+ million.  In the end it was a big nothing.  I see Hillary's still hanging on to the Russian collusion narrative despite Trump leaving office tomorrow. Rep. Adam Schiff can't seem to let it go either and we are still awaiting the "conclusive evidence" he had to prove Trump colluded with those dastardly Russians.
The Democrats were afraid that if he got a second term that the movement he started would be impossible to contain.  He was gaining support among black and Hispanic voters with his policies and his promise of school choice and more charter schools and that held great appeal to inner city blacks with their kids trapped in terrible public schools.  The teacher's unions were terrified of that possibility, but not as much as the Democrats.
They have relied on the 90 percent of blacks to vote for them  for decades.  The Trump populist movement also brought blue collar workers strongly behind Trump.  Wages for blacks actually went up during the Trump years.
With the economy booming along Trump's reelection looked pretty certain.  Something had to be done and then they got a gift…. COVID-19 arrived from China.  A disaster and people were dying.  As Jane Fonda put it, "It was a gift from God for the Democrats."  Pretty cold.  They planned to use it to finally get rid of Trump.  They had a very detailed plan. First, of course was to blame Trump for the pandemic and every death.
To start the Democrats had to find a candidate that they could call "moderate".  Joe Biden, a five-decade creature of Washington fit the bill.  COVID gave them an excuse to hide him in his home in Delaware and not be exposed to any questions about what he planned to do.  Also, it prevented the public seeing just how "cognitively challenged" Joe has become.
They were sure they could get away with this because during the summer the Democrats hired 600 lawyers to challenge mail in ballot and signature verification rules in critical battleground states.  The US constitution states that the state legislatures are the ones to set election rules.  But, using sympathetic partisan judges, they managed to change the rules without legislative approval.  They also recruited 10,000 volunteers to be present at polling places to "insure votes are counted correctly".  Right.
So millions of ballots were sent out to people who had not even requested them through the normal absentee system. All developed countries either forbid mail in ballots or severely restrict them because of the potential for fraud.
But states purposely sent out millions of ballots.  Michigan, for example, sent out ballots during the summer before the election to every resident of the state! With no possible means of verifying if those ballots sent in were legitimate or not it seems obvious that massive fraud occurred.  Without a complete audit there is no way to check.  Some states, like Georgia, destroy the ballots after the election.
Other states, critical "battleground states", had similar mass mail in ballots. As would be expected, the number of votes in this election exceeded anything in modern history.  No one knows how many were fraudulent.  However, now it is forbidden to question the validity of the election.  Even Fox News won't mention it.  If you say it on social media you are summarily cancelled from the sites.
The second piece of the strategy to get rid of Trump was the collective negative press.  Several studies have shown that the news stories in papers and on TV were over 90% negative.  Worse, they never made a peep about any of his accomplishments.  Their hatred extended to Melania, the beautiful and classy First Lady. Hollywood and late night TV hosts constantly spewed lies and hate toward the entire Trump family.
Of course, the flip side of the media bias was the cover-up of Biden's verbal and foolish gaffs. The media let him hide from any questions about what he planned to do.  The media praised him for staying out of the spotlight because of the COVID issue.
One of the most brazen of media (social and legacy) was to completely black out the damning NY Post articles exposing the corruption of Hunter and the rest of the Biden family.  This was three weeks before the election!  Twitter and Facebook would ban anyone who tried to send the article to anyone.  This is election fraud and manipulation and exposes the hypocrisy of the politicians who get big donations from these media giants.
The other essential piece of the strategy was to preserve the black vote.  Candice Owens, in her excellent book Black Out, describes how Lyndon Johnson developed policies to insure blacks would vote Democrat for decades.  Every election cycle they pander for the black vote and use it to win elections and ignore them after the election.
Blacks were approving of Trump's policies and doubting that Democrats were going to enact any change to benefit their communities ravaged by crime and poverty.  They wanted better schools and Trump had given it to them. He also set up inner city opportunity zones to provide jobs.  Trump threatened to chew into the black vote.
During the summer, there had been numerous riots and protests over police shootings of black criminals.  Liberal cities like Seattle and LA were calling for defunding the police.  Then came George Floyd.  Caught on video with a police officer kneeling on his neck, George died.  You would think that the unfortunate George was a saint.  He fact he was a career criminal and drug addict.  He had been imprisoned five times, the last time for five years for armed robbery. At the time of his death, he had the following drugs in his system; fentanyl, meth, cannabis and morphine.  These likely contributed to his death.  No matter.  He was immediately granted sainthood and downtown Minneapolis was burned in horrific riots as retribution.  Black Lives Matter, a Marxist organization, stepped in to riot and protest in numerous cities across the US.  Funding for this destructive organization flooded in from liberals in Hollywood and big business hoping to be spared the wrath of BLM. After another death at the hands of a police officer, Kenosha, WI burned. BLM and Antifa joined protests with destruction and mayhem.  The unspoken narrative being…. If you get rid of Trump this will stop.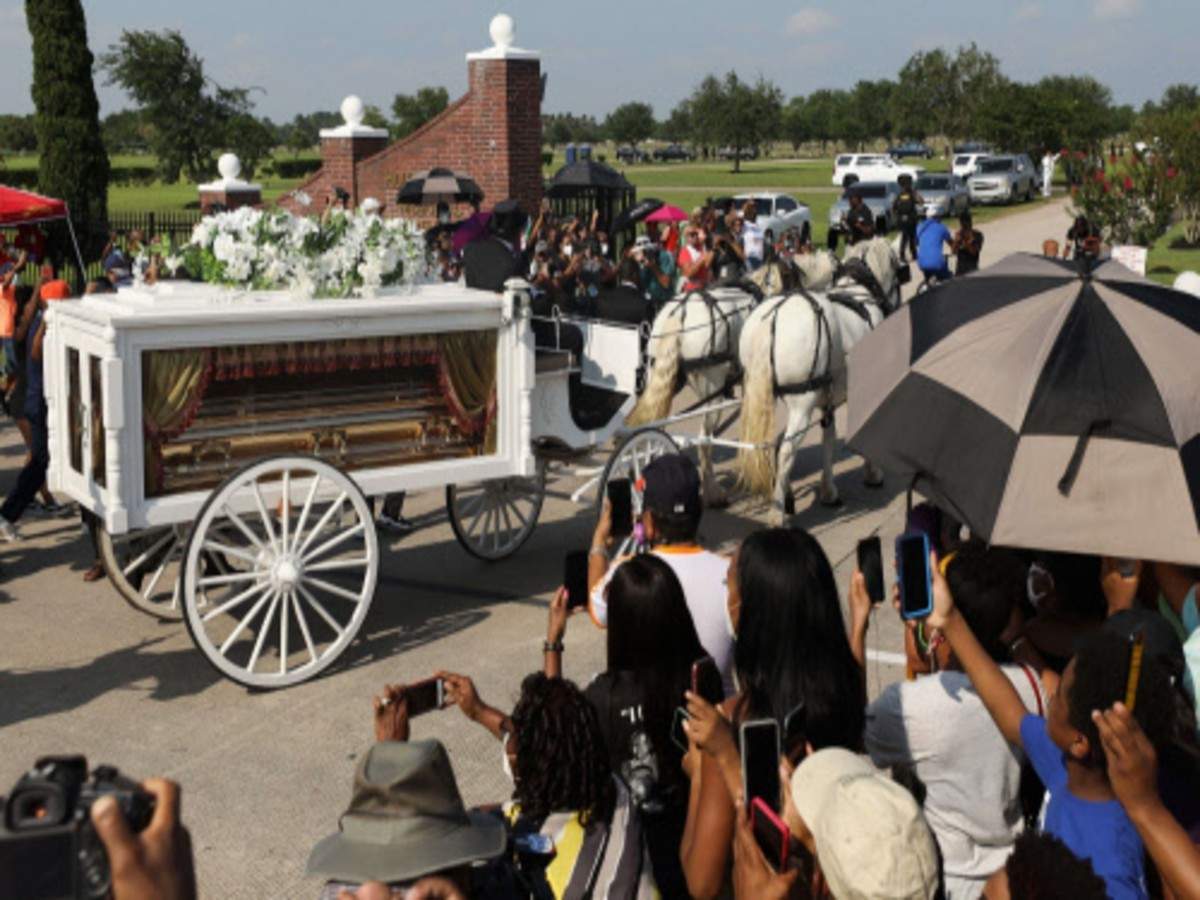 Meanwhile, George received several funerals worthy of Mandela or a past president.  It was broadcast on live TV.
All together, these efforts managed to contain an outbreak of blacks voting for Trump.  This was, of course, assisted by some very questionable vote counting in inner city districts.  Hundreds of affidavits filed to attest to vote counting irregularities simply got ignored.
75 million Americans think they got screwed and the last Trump rally in DC saw a couple of hundred nut jobs break into the Capitol Building.  The Dems called a snap impeachment and a trial will start in the Senate on February 8th.  Unfortunately, the Constitution says that impeachment is for "removal of the President". But, he's no longer President!  The Pelosi comedy continues.
Now it is clear that the Biden Presidency is anything but moderate and is, in fact, the most liberal in history.