Walt Kelly was a cartoonist who created a popular comic strip called "Pogo" that went syndicated in newspapers across the US in 1948. It featured a cast of Okefenokee swamp animals led by the Opossum, Pogo and Allie the alligator.
While it could be enjoyed by children, Kelly also used the strip as his platform to express his political and philosophical views in satire and parody. He made some powerful enemies with his uncanny caricatures of politicians like Joe McCarthy and J. Edgar Hoover. All with names changed, of course.
One of his famous phrases during a "war" in the swamp was the slight modification of Oliver Hazard Perry's message upon defeating the British during the battle of Lake Erie in the War of 1812. Perry said, "I have met the enemy and he is ours."
Loi and I loved Pogo during the late '60's and 70's we used to sing Pogo's traditional Christmas carol to our kids. Eventually the kids would sing it too.
Sung to the tune of "Deck the Halls" it went like this:
Deck us all with Boston Charlie
Walla Walla Wash and Kalamazoo!
Nora's freezin' on the trolley
Swaller dollar cauliflower alley-garoo
Don't we know archaic barrel
Lullaby Lillie boy Louisville Lou
Trolley Molly don't love Herald
Boola boola Pensacola hullaballo
It went on like that for 4 more verses but we usually never made it that far before collapsing in laughter.
Bear with me I will eventually get to the point.
Sitting at home sheltered in place or whatever you choose to call it, you have plenty of time to think, and watch television. The body count is listed on the screen constantly like the stock market fluctuations. Sort of a morbid hourly body count. You begin to wonder if Pogo was right, the enemy is us!
The projections on how many people would die from this virus have been wildly off, bringing into question who is creating these models anyway? First it was a couple of million, then downshifted to 200,000 and finally settling in at 60,000. Let's say they over-corrected and it's slightly higher to say, 80,000? You also have to wonder if these are the same modelers who are creating the climate change predictions?
With this thought in mind I wondered how many deaths we have in any given year in the US from other diseases? What I learned was that there were 2,813,503 deaths in 2018. Of those diabetes (so near and dear to my heart) was number 7 on the list of ten most at 83,000. That's slightly less than alcohol related deaths at 88,000. Drug overdoses were 55,000, auto accidents 33,600 and suicide at 47,000. Those were small compared to the biggies…. Heart disease: 647,000 and Cancer: 600,000. The next of the top five were all greater than diabetes.
Did you see that flashing on your TV screen? "Today 20,000 people died of heart disease. Older people are advised to sit this out in their basements and cower in fear!"
The question I have to ask is, have we over reacted to this virus? I say that with full knowledge that my wife and I are in the highest risk group. Over 28% of all deaths are in the 70+ age groups and to top it off, we both have other risk factors.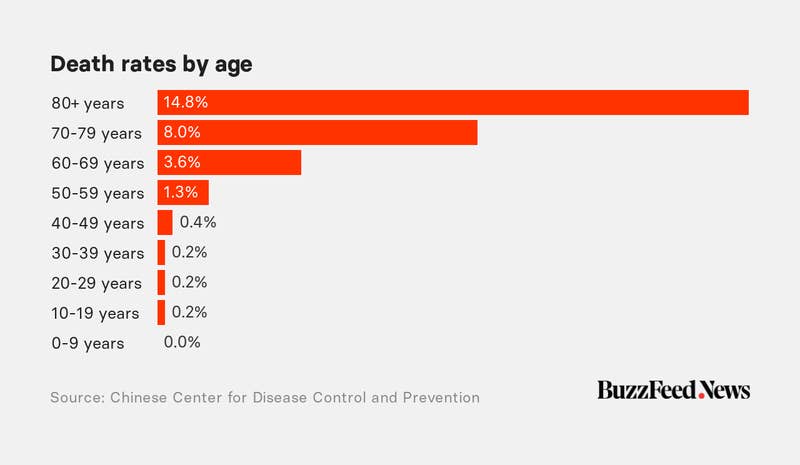 So, with hopes that I do not alert the Karma Gods, let me say that this virus is not worth destroying the US economy by over-reaction. My wife and I have lived through several really bad economic times. The late 1970s was arguably the worst. The rate of inflation hovered around 12% and mortgage rates were about the same. Reagan, in his Presidential campaign, added them up and called it the "Misery Index". He got elected because everyone was indeed miserable. He and the Fed went on a campaign to break the back of inflation and interests rates got cranked up to over 18%. Imagine buying a house with that rate to look forward to? With inflation finally under control, Reagan began the largest peacetime expansion prior to Trump.
Naturally, the Democrats and media have welcomed this pandemic misery because it essentially destroyed the major advantage Trump had going into the 2020 elections—-the booming economy. Nor is it surprising that the Democrats led by the Evil Queen Pelosi would blackmail Trump into cramming non-virus funding into bills meant to help workers and business. These career politicians don't care if people lose their life savings or their businesses. They still have their jobs and fat perks so they can play politics and the little people be damned. They sit on their asses instead of passing legislation to help the workers and businesses. Pelosi has had the Democrats sitting at home while a bill is pending.
This "crisis" has also brought out the worst tyrannical instincts of some politicians. Governor Whitmer of Michigan has led the way with some of her idiotic and unconstitutional dictates. My cousin lives there so I get some first-hand reports. Some of her more head shaking rules are: no fishing unless in a canoe or kayak. One fellow was fined $1200 for fishing by himself in a quiet lake. His crime? He had a motor on his boat.
The tyrant governor has also banned the purchase of seeds, paint and any home improvement supplies. Of course, you can still get booze but you can't walk in a park. She has banned driving to your cottage in the Upper Peninsula. Apparently she hasn't realized that in the sparsely populated areas, "social distancing" happens by default. Oh, nearly forgot, she banned all elective surgeries but abortions are just fine. Essential apparently. Calling them "life sustaining". Now that's an oxymoron if I ever heard one.
The people of Michigan are fed up and are protesting loudly. So are other states. The pressure is building and the future of our children and grandchildren is at stake. This madness has to end. Yes, some people are going to die. Maybe me. But as I pointed out, people die every day of other stuff. We are going to have to pay a heavy price for this total shutdown of the economy and the trillions of dollars tossed at it. Inflation is the likely result and if the Democrats take power in January, it will take decades to get out of it, if ever.
China, Russia and Iran may indeed be our enemies, but we may be the worst of all.