Given the public gaffs of the Democrat chosen candidate, Biden, people have begun to compare him to Bernie in the hilarious movie, "Weekend at Bernie's."
I think the more appropriate movie comparison is "Being There," a 1979 movie starring Peter Sellers and Shirley MacLaine. It's about a quirky man who spends his entire life on the estate of a wealthy man. He's a simpleton and he takes care of the owner's garden. No, I am not calling Biden a simpleton; Biden is an elderly man and his mental faculties are declining. I see it happening quickly in some of my friends and I see my own acuity slipping. Biden shows signs of early Alzheimer's.
Chance the gardener has had no education, never left the estate and everything he knows he got from watching television.
When the old man dies, Chance is out on the street but has the old man's clothes and mannerisms. He is taken in by another wealthy family and speaks in profound-sounding phrases like, "Everything will grow strong at the right time," and "As long as the roots are not severed, all is well." All nonsense in the context but regarded by the political powers as profound!
The owner of his new home is well connected politically, and thinks Chauncey Gardiner a wise man. He introduces him to the president who is also impressed with his answer to every question with some principles of gardening. Soon Chauncey finds himself interviewed by the press and on TV shows, and eventually, suggested as a presidential pick.
Jerzy Kosinski who wrote the book and the screenplay, intended it to be a parody or caricature of Washington politics and the press. This whole Democrat primary season has shown that to be extraordinarily accurate.
My first thought was that Bernie and Biden would duke it out until the convention and then a brokered convention would select Hilary as the alternative. The Democrats had only one objective–beat Trump. It looked like Bernie had the most enthusiastic followers, but the powers in the Democrat party figured that a wild-haired, arm-waving, raving communist would stand no chance against Trump. So they picked Biden and everyone started building him up.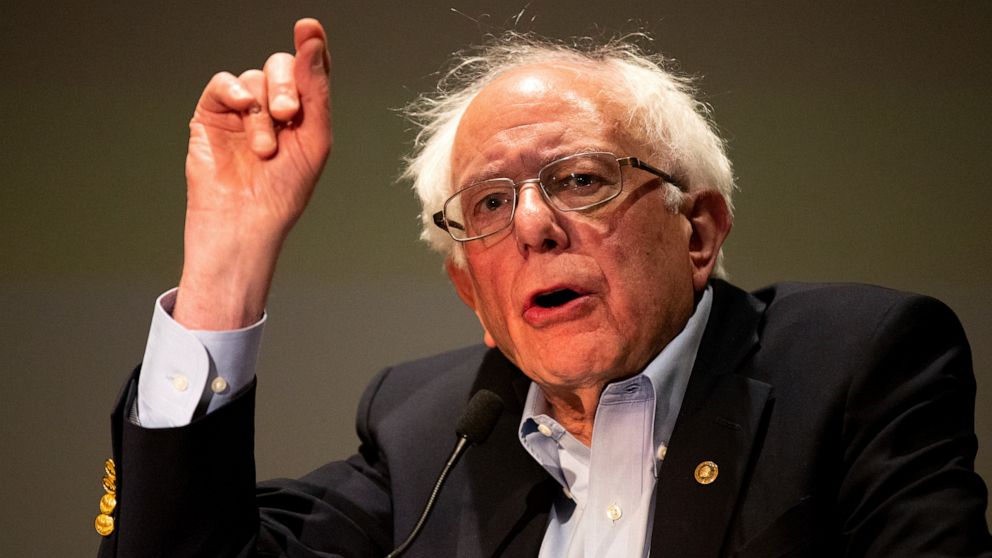 The Democrats have spent the first three years of Trump's term trying
to get rid of the guy…….almost from the moment he was inaugurated. It did not work.
Pelosi once said she prayed for Trump every day and I'm sure she did, likely praying for God to help her get rid of him. Her prayers were answered in the form of a pandemic. Now they had "Trump's Katrina" and could blame his administration for every mistake and every death. They were blaming him for not being prepared for the pandemic. No one was prepared, particularly the states that did not spend the money to build up any inventory of ventilators, facemasks and PPE (much of which were depleted and not restocked after the H1N1 epidemic in 2010) and closed hospitals. Couple that with the massive demand increase worldwide for this stuff. And then, of course, you have China that produces most of this equipment, including nearly all of our medications. Shortages are not surprising.
Trump had been complaining about China for years before he decided to run for President and has been trying to bring back manufacturing to the US from China since he was inaugurated. This crisis should shed light on this problem like never before. China is worried about losing a lot of manufacturing so after causing this pandemic and hiding the danger, they are now trying to redeem themselves with donations.
With the Democrats becoming increasingly concerned about Biden, I look to my (enter proper non-gender specific pronoun here) in law who I regard as my weather vane for showing which way the wind is blowing in the Democrat party. He/she is voluble on social media and is singing the praises of Cuomo, the governor of New York.
Indeed, he appears to have gotten the message and is seemingly campaigning in his daily press conferences carried on national TV. The anti-Trump media has gotten the word, too. They've also figured out that Trump's daily briefings and the team of experts with him in those briefings has caused his ratings to go up. They are now proposing not to air the national briefings by the task force but to air the bloviating by Cuomo. He never mentions Trump but refers to assistance as "from the Federal government" and he's none too grateful for that assistance. Yes, he's seen the golden path to the White House and he lusts for it.
Getting Cuomo to be the candidate for president and to get rid of Biden while keeping Bernie at arm's length is going to take some clever political jujitsu. Biden is pretty easy. They just tell the world that his doctors have advised him to retire. Dr. Jill Biden had her heart set on being first lady, but Hillary could just threaten her.
Bernie might be a problem. I do not pretend to know the rules of the Democrat party in the candidate selection process, but exceptions can be made and rules changed. Shutting Bernie up and getting his fervent supporters to vote for either Biden or Cuomo might be tough job. Party loyalty won't work because Bernie is not even a Democrat.
It's been quite a year and we are only winding up the first quarter. The rest of the year should be a doozy! Trump's fate will depend on how quickly he can handle the virus and get the economy rolling again.
As Trump says all the time, "We'll see what happens".